Download best Android hacking apps of 2017: As we all know, Android is a linux based operating system so there are many apps available for Android that are meant for hacking. Here we are going to list best Android hacking apps of 2017.
Android is the great Mobile OS ever built for the smartphone. You can do lots of experiments and amazing things with your phone. Android is not just a machine, it becomes fully featured computer machine when you root your Android phone because you can gain complete access to your Android device. You can run some ethical hacking Android apps on the phone that make your Android phone into a fully-featured hacking machine.
1. AndroRAT
AndroRAT stands for Android and RAT (Remote Administrative Tools). This top free hacking tool was released a long time ago as a client/server application. The app aims to give you the control of the Android system remotely and fetch the information from it. This Android app runs as a service right after the boot. So, a user doesn't need to interact with the service. The app provides you the ability to trigger the server connection by a call or SMS.
The features in this useful Android hacking app include collecting information like contacts, call logs, messages, and location. The app also allows you to remotely monitor received message and state of phone, making a phone call and sending texts, taking picture from camera, opening URL in the default browser etc.
Find the APK/Download link of this hacking app here —
AndroRAT
2. Hackode
The second entry on our list of top hacking Android apps for 2017 is Hackode. It is an app which is basically a collection of multiple tools for ethical hackers, IT specialists, and penetration testers. In the app, there are three modules –Reconnaissance, Scanning, Security Feed — available in the application.
With this app, you get the functionalities like Google hacking, SQL Injection, MySQL Server, Whois, Scanning, DNS lookup, IP, MX Records, DNS Dif, Security RSS Feed, Exploits etc. It's a great Android hacking app to start with and it doesn't ask for your private information to operate.
Find the APK/Download link of Hackode here —
Hackode
3. zANTI
zANTI is a reputed Android hacking suite from Zimperium. This software suite comes with multiple tools that are widely used for penetration testing purposes. This mobile penetration testing toolkit allows the security researchers to scan a network easily. This toolkit allows the IT administrators to simulate an advanced hacking environment to detect multiple malicious techniques.
zANTI could be called an app that brings the power of Backtrack on your Android device. As soon as you login into zANTI, it maps the entire network and sniffs the websites being visited along with their cookies — thanks to ARP cache poisoning on devices.
The various modules in the app are network mapping, port discovery, sniffing, packet manipulation, DoS, MITM, and more.
Find the APK/Download link of this app here —
zANTI
4. cSploit

cSploit calls itself the most advanced and complete IT security toolkit for Android operating system. It's a tool that enumerates local hosts, finds vulnerabilities and their exploits, cracks Wi-Fi password, installs backdoors, etc.
APK/Download link of this security toolkit is here —
cSploit
5. FaceNiff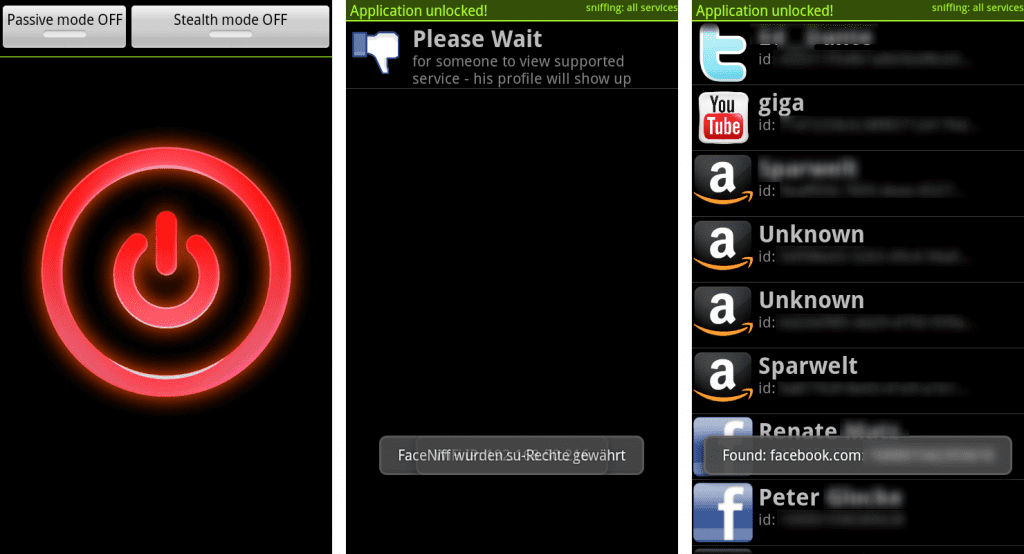 FaceNiff is a top Android hacking app that allows you to intercept and sniff your WiFi network traffic. This tool is widely used to snoop into people's Facebook, Twitter and other social media websites using your Android device. This hacker-favorite tool steals cookies from WiFi network and gives an attacker an unauthorized access to victim's account.
FaceNiff is developed by Bartosz Ponurkiewicz — the same developer who wrote Firesheep for Firefox hacking on the desktop.
Find the APK/Download link of FaceNiff here —
FaceNiff
6. Shark for Root
Shark for Root is an advanced tool for security experts and hackers. This tool works as a traffic snipper and works on Wi-Fi, 3G, and FroYo tethered mode. One can also use the tcpdump command for this free hacking app for rooted Android devices.
This app is mainly designed to track activities of other devices. It is designed for office staff to have a
track on office or team members
.
Find the APK/Download link of this advanced security app here —
Shark For Root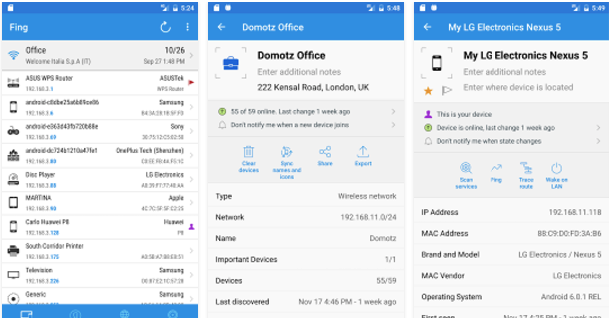 This is one of the best network analyzer tools that works on your rooted Android. Find out which devices are connected to your Wi-Fi network in just a few seconds and this app is fast and accurate. Fing is a professional App for network analysis. A simple and intuitive interface helps you evaluate security levels, detect intruders and resolve network issues.
8. DroidBox
DroidBox is an app that offers dynamic analysis of Android applications. Using the app, one can get a wide range of results about the hashes for the APK package, network traffic, SMS and phone calls, information leaks via different channels etc.
This top Android hacking application also gives you the ability to visualize the behavior of an Android app package.
Find the APK/Download link of this free phone hacking app here —
DroidBox
9. APKInspector
APKInspector is an app that allows you to perform reverse engineering tricks. With this app, you can get the graphic features and analysis functions for the users to get a deep insight. This powerful Android hacking tool helps you get the source code of any Android app and visualize the DEX code to erase the credits and license.
Find the APK/Download link of this reverse engineering app here —
APKInspector
10. Nmap
One of the most popular network scanning apps for desktop can also be used on Android operating system. Nmap works on both non-rooted and rooted phones. If you are a beginner Android hacker, this hacking app app is a must have.
Find the Nmap APK/Download link of this hacking app —
Nmap
11. SSHDroid
SSHDroid is a SSH server implementation developed for Android that allows you to connect your Android device to a PC and run commands like 'terminal' and 'adb shell' and edit files. It provides an extra security later when you are connecting to a remote machine.
The app provides features like shared-key authentication, WiFi autostart whitelist, extended notification control etc,
Find the APK/Download link of this hacking app here —
SSHDroid
12. Wi-Fi Kill
Wi-Fi Kill is a great hacking tool for rooted Android devices. Using this tool, one can disable a device's internet connection if it's connected to your network. In reality, it blocks the packet data going to a device. Thanks to its simple interface, any novice user can use this Android hacking app. Find the apk of this tool using the link given below:
Find the APK/Download link of Wi-Fi kill app here —
WiFi Kill
13. Kali Linux NetHunter
Kali Linux NetHunter is the first open source penetration testing platform for Android-powered Nexus devices and OnePlus One. It supports Wireless 802.11 frame injection, HID keyboard, 1-click MANA Evil Access Point setups, BadUSB MITM attacks. etc.
Download link of Kali Linux NetHunter is here —
Kali Linux NetHunter
14. Fing Network Scanner
This popular network scanner app for Android is used by hackers and security professionals to discover which devices are connected to the internet, map devices, locate security risks, find intruders, solve network problems, etc. It comes with more than a dozen free network tools for making your job easier.
APK/Download link Fing is here —
Fing
15. USB Cleaver
USB Cleaver is a free Android hacking app that's capable of stealing information from connected Windows PCs. It can access browser passwords, Wi-Fi password, network information, etc.
Find the APK/Download link of this hacking app here —
USB Cleaver
Did you find these best hacking tools of 2017 helpful? Use them and share your reviews in the comments below.
Arpspoof is a tool for network auditing originally written by Dug Song as a part of his dsniff package. This app redirects traffic on the local network by forging ARP replies and sending them to either a specific target or all the hosts on the local network paths.
This is quite simple and cool app that don't require root access to perform its functioning. So you can use this cool app on your Android to keep track on all the network details that your Android being currently connected.
This app is one of the best security testing tools for your Android. And this can be used in order to change websites on other people's computers from your Android-based smartphones. Although this is not exactly a penetration testing tool, it can still show you how easy or difficult it is to hack a particular network with your Android.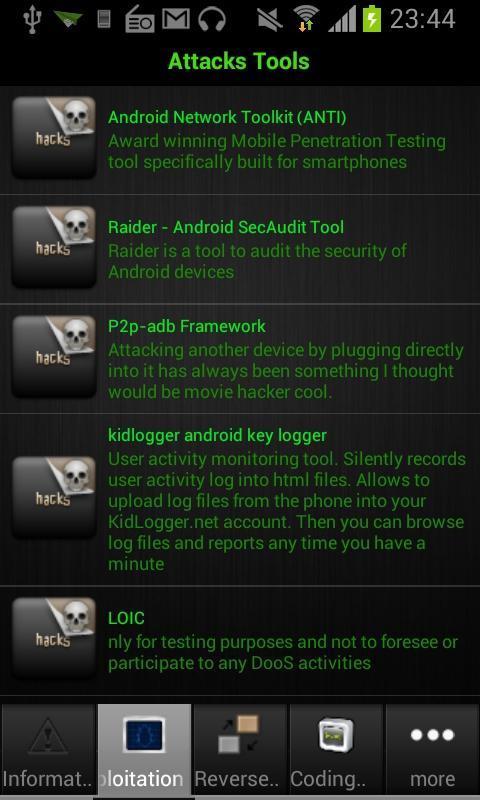 Droid Pentest helps you to find all Android apps for penetration testing and hacking so you can make complete penetration test platform. It is one of the Best Android Hacking apps of 2017.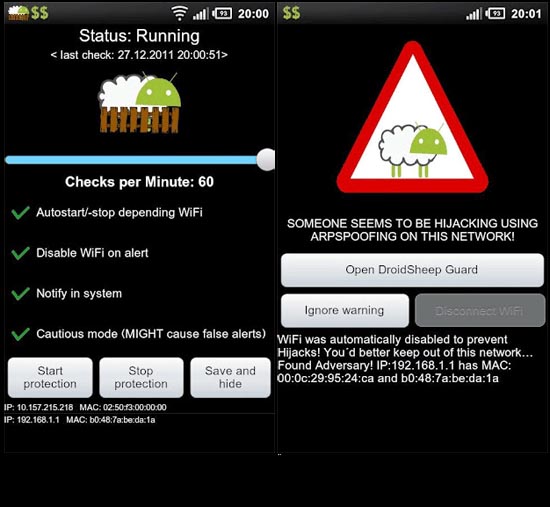 DroidSheep [Root] is an Android app for Security analysis in wireless networks and capturing Facebook, Twitter, LinkedIn and other accounts. DroidSheep was developed as a tool for testing the security of your accounts and is based on my Bachelor thesis with title 'Session Hijacking on Android Devices.'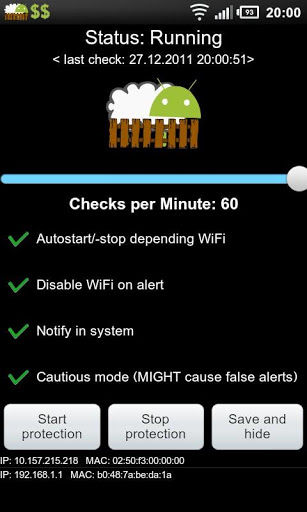 DroidSheep demonstrates the simplicity of session hijacking within a WiFi-Network — just a single click and your Facebook, eBay, Twitter, LinkedIn account are taken over by an adversary and you´re defenseless.
DroidSniff is an Android app for Security analysis in wireless networks and capturing Facebook, Twitter, LinkedIn and other accounts. It is one the best hacking apps but is only developed for security purposes.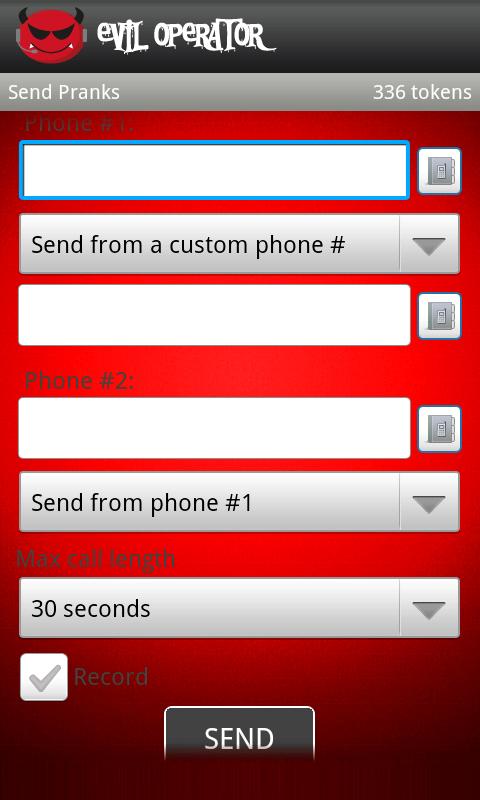 This app connects two friends into a phone conversation making them think they called each other! Record the call and share the recording with the third person.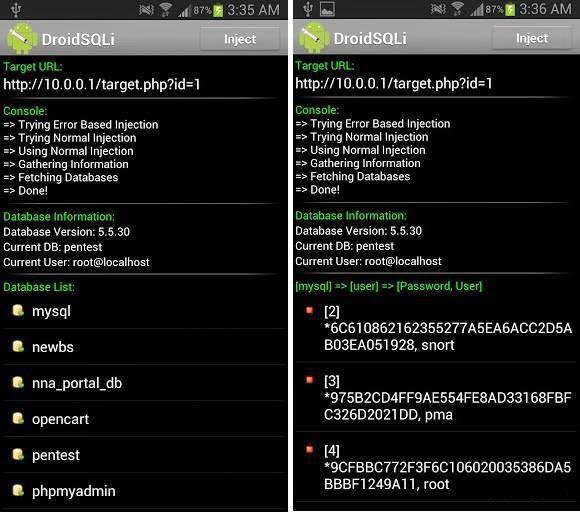 This is the first SQL injection tool for Android. You can try SQL injection on any site having the vulnerability of SQL injection. This is one of the best Android hacking apps.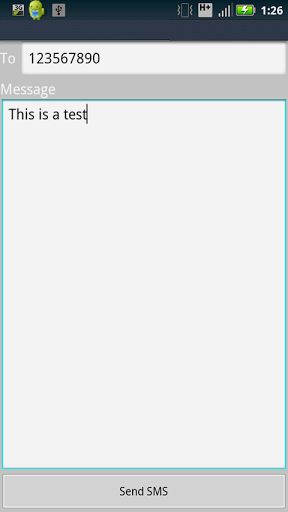 SMS Combo allows you to send a simple SMS by touching a single button. You can send multiple SMS by touching the button many times in a row. Do you want to send a message to multiple contacts to invite them to a party? Select them with select button or type contacts by separating them with whitespace, write the message and send.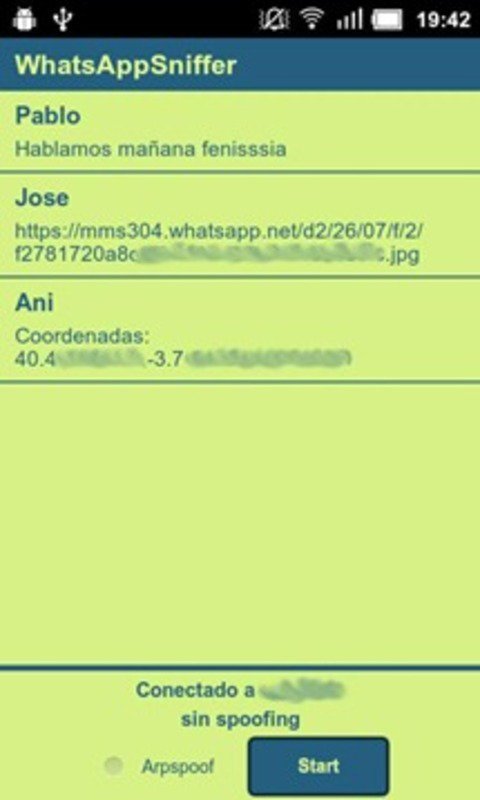 If you want to download private chats, audios, and videos of your friends WhatsApp, who uses your WiFi Connection this app is the best choice must try it.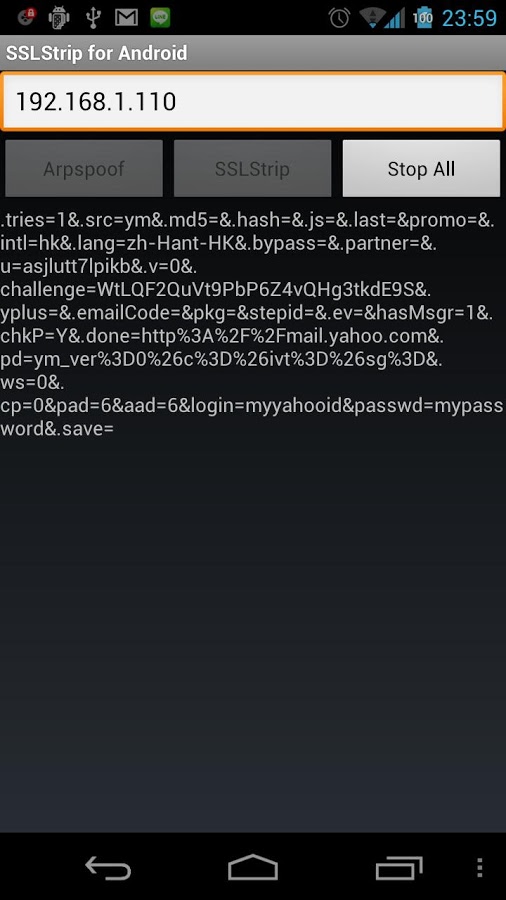 SSLStrip for Android (Root) is the popular app for mobile with about 10000+ downloads, install, and experience this app on your phone.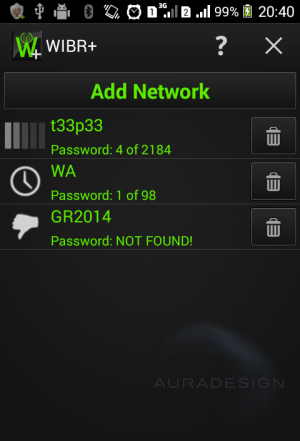 WIBR+ is the advanced application for testing of security of the WPA/WPA2 PSK WiFi networks.This app detects wireless penetration on a network.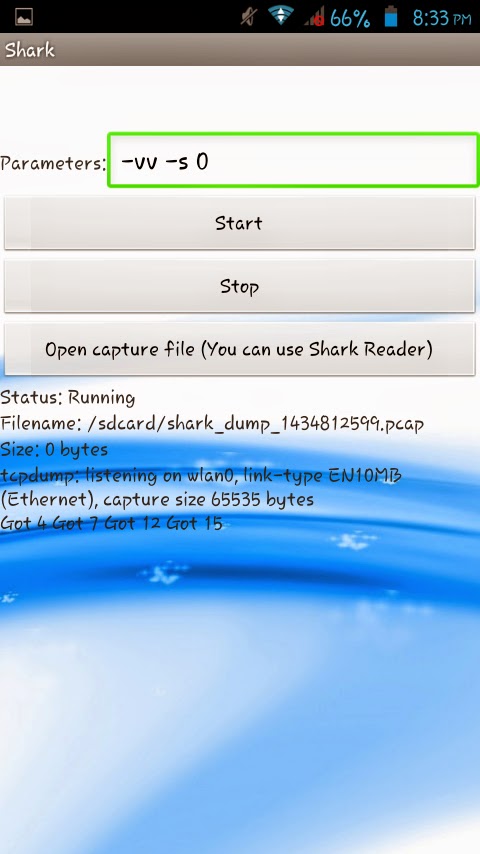 This Application for reading pcap files. Possible instability/errors. This is a very useful Android hacking app to trace back the Android errors.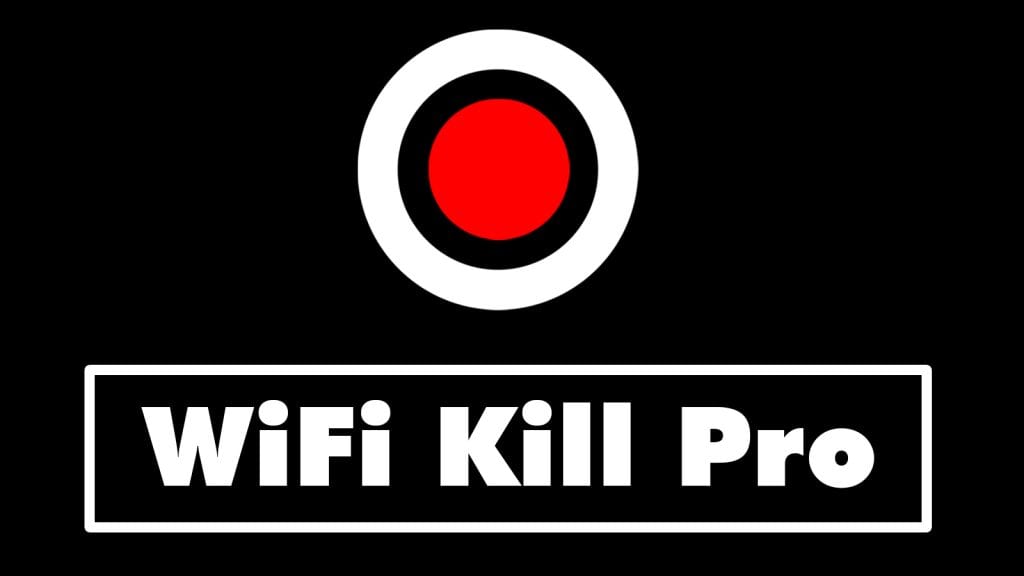 This is one the cool app that will allow to kill all the devices that being connected to the wifi network. Using this app, you can easily block the internet access to all other devices that connected to the same wifi network. So must try out this cool app on your Android device.
Wps Connect is Android Wifi Hacking App for a rooted Android phone. With this app, you can disable other user's net connection on same wifi network. With this WPS Connect application, you can hack any wifi network and connect automatically to any password protected wifi network. Download WPS Connect and start cracking wifi network around you.
The best Android app that will work with your rooted Android and is one of the best apps to crack into wifi network around you. Using this app, you can connect to some of the routers that have some vulnerabilities that can be targeted by this app. So try out this app, you will surely get the best result that you think of.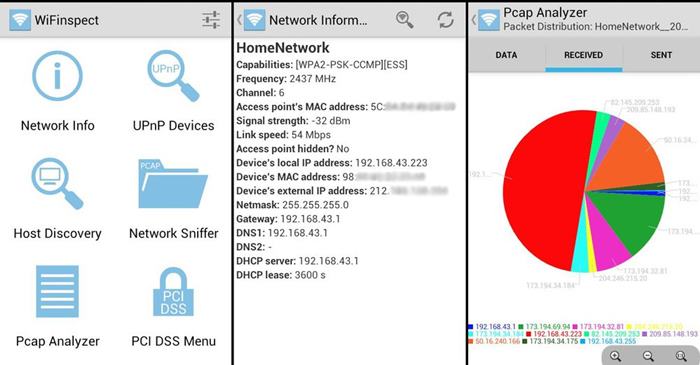 WiFinspect is a multi-tool intended for Computer Security professionals and other advanced users that wish to monitor the networks they own or have permission, i.e. the app is a security audit tool and not a hacking too. So must try out this cool app on your Android device.
Helps you to find a less crowded channel for your wireless router.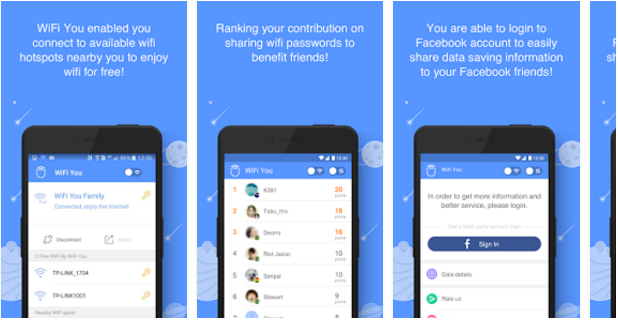 WiFi You is a powerful app collecting millions of wifi passwords shared by end users worldwide and storing & distributing them from our cloud server for you to enjoy free network and traffic saving. It will be your wifi key and will automatically find all available WiFi networks nearby. You can connect to the free wifi with one single click.
Wi-Fi Finder is simply the best app for finding free or paid public Wi-Fi hotspots online or offline—perfect for Skype users on the go. It can view Wi-Fi hotspot detail, call location, get directions or share the hotspot, Filter results by location (cafe, hotel, etc.) or provider type, Scan for Wi-Fi hotspots around you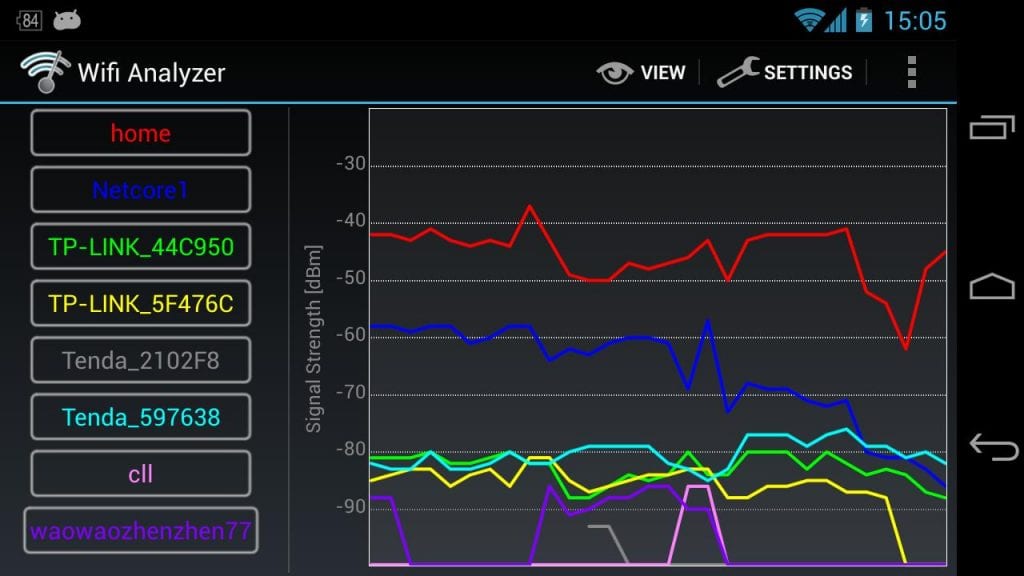 Turns your Android phone into a Wi-Fi analyzer! Shows the Wi-Fi channels around you. Helps you to find a less crowded channel for your wireless router.
37.AnDOSid
AnDOSid is a DOS utility for android phones and tablets. Designed only for security personnel, it lets you replicate a dos attack on websites or web servers using your Android based devices. The tool tags posts with two uncommon numbers which connects with the Android phone or tablet you have been using and that sent the request.
The security personnel uses this application to replicate a DOS attack and also a DDoS on a web server from the mobile phone devices. Even though it was initially launched as a stress testing tool, it is so powerful now that it can even take down a web server. But, not misusing this android hacking tool, we should rather keep it as a tool for the security professionals only.
Link: http://www.mediafire.com/download/1xcdnycdxuaqdiq/AnDOSid-com.scott.herbert.AnDOSid-3-v1.1.apk
38.Burp Suite
Security testing of web applications has never been so easier, till we knew the Burp Suite which is an integrated platform to carry out the function. It offers several utilities that function smoothly together to help carry out the entire testing process. From the fundamental mapping and evaluation of a program's attack surface to searching and utilizing security accountabilities.
This android hacking tool lets you be in full charge to incorporate advanced manual processes with avant-garde automation. This enables you to work faster with more potency and adds more fun to it.
Link
: https://portswigger.net/burp/
39.SpoofApp
If you have a SpoofCard.com account, you can use it to make calls with the help of your Caller ID number of your preference. However, the only thing here is that you need SpoofCards which you have to buy separately. Change your voice using the voice changer or record the entire spoof call conversation it's up to you how you want to use it. That's not all, as you are in for a surprise when you install this Android hacking app for the first time with a free 5 minute SpoofCard gifted to you!
Some of the other benefits of the SpoofApp offers are that it's extremely useful, works on all Android phones and tablets, requires no root, there's no ban on the software, lets you download the conversation that you record and comes with no virus at all.
Link:
http://android-apk.org/apk/com.spoofapp.spoofapp/2.0.1/marinwindsor/spoofapp/
40.AppUse
Developed by AppSec Labs, AppUse is a Virtual Machine and an uncommon platform that helps you to test mobile application security supported by Android OS. That's not all, as it also features personalized tools created by the manufacturer. It's an amazing security testing option for the security professionals that helps them carry out security tests on Android applications effortlessly.
The best part is that neither do you need to install simulators and testing utilities, nor fo you need SSL certificates of the proxy software as all those are pre-installed and adjusted for an optimal user experience. You simply need to download AppUse, enable it and load your application.
Link:
https://appsec-labs.com/appuse/
Incoming searched terms
android apps hack and tricks
android hacking apps 2017
android hacking apps download
android hacking apps for games
android hacking apps names
android hacking apps no root
android hacking apps root
android hacking apps wifi
android hacking apps xda
android hacking apps zip
android hacking best apps
android mobile hacking apps apk
android wifi hacking apps apk
best android hacking apps for games
best android hacking apps no root
hack android apps and games
android application hacking - pentesting mobile apps
android hack move apps to sd card
android hacking new apps
android mobile hacking apps download
android network hacking apps
android wifi hacking apps no root
facebook hacking apps in android
facebook id hacking android apps
game hacking apps for android lollipop
top android hacking apps no root
wifi hacking apps in android
post by-
@cyberhackersz , @imayushsaini